MOSERTRONIK - Over us
Mosertronik GmbH is a company in the Waldviertel region that specialises in repairs in the field of automotive and industrial electronics. Alexander Moser, owner of the company, founded it in 2007 and started repairing tachometers. Due to the great demand, the repertoire was very soon expanded. Today, we repair all kinds of components from the automotive sector, such as electric steering systems, navigation systems, radios, info displays, control units and much more. In 2016, we expanded our field to include industrial electronics. In 2020, the company form was changed from a sole proprietorship to a limited liability company.
Mosertronik employees
Repairing electronics is our passion. In the following, we would like to briefly introduce the passionate team at Mosertronik.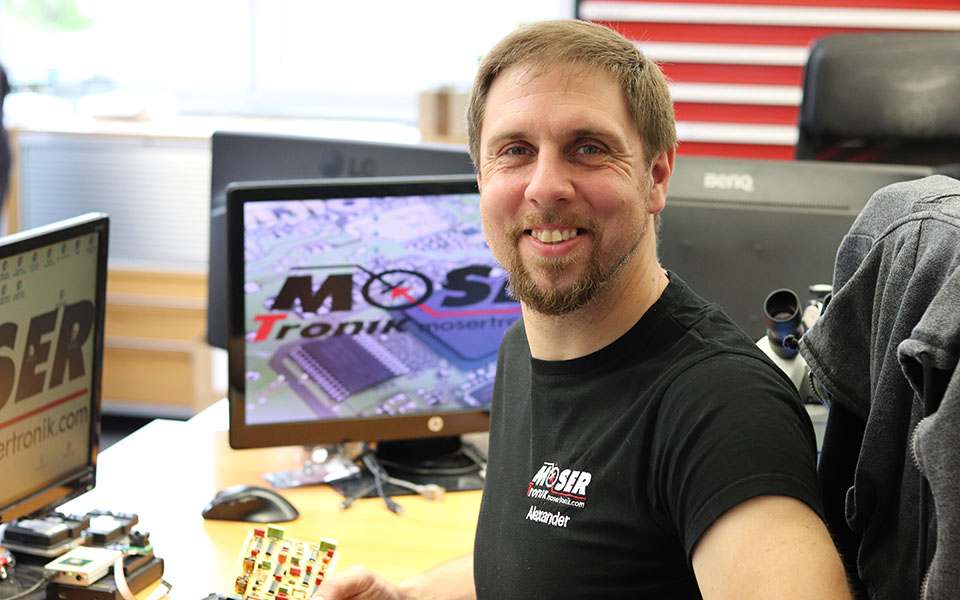 Alexander
The boss, Alexander, is a trained master car mechanic. He takes care of troubleshooting and repairs in the field of automotive electronics. Repairing control units is part of this, as is speedometer repair of old models and the repair of car keys. He also carries out programming and cloning of control units.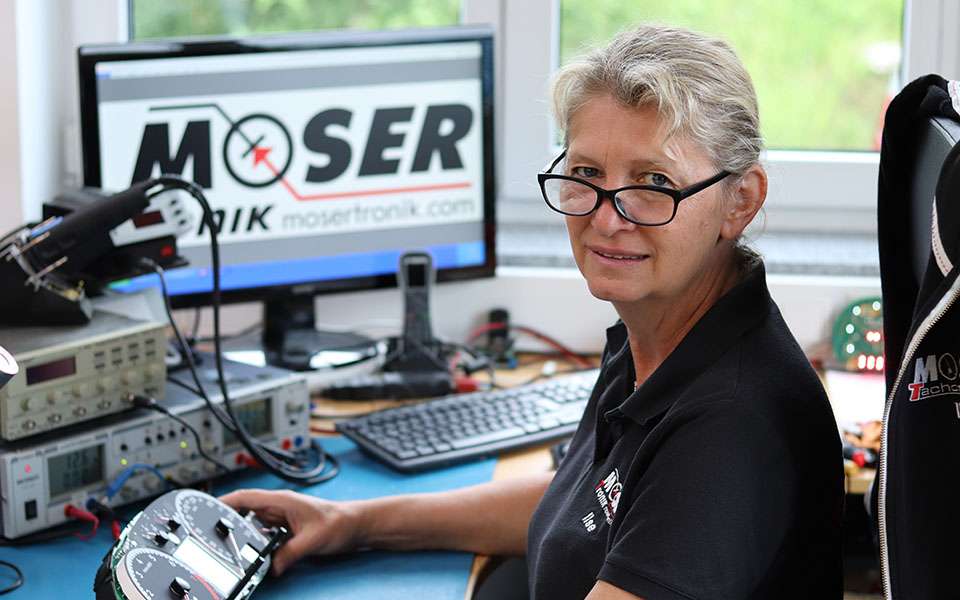 Ilse
Ilse is the first employee to be hired by Mosertronik. Due to her previous experience as a goldsmith, she has a steady hand. Since then, she has been carrying out the speedometer repairs . She is also available to the other employees for support work, such as replacing components.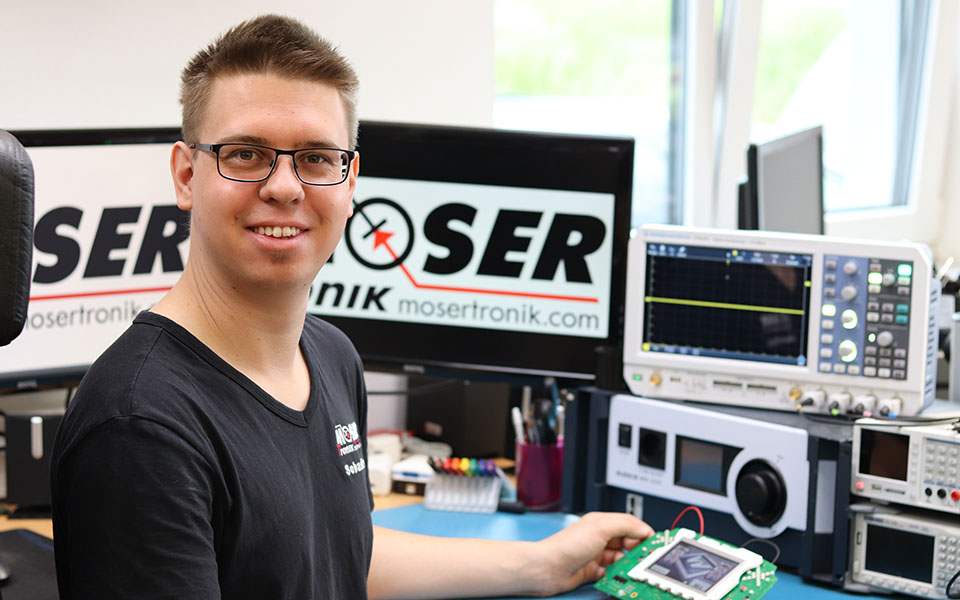 Sebastian
Sebastian has been working at Mosertronik since graduating from the electronics HTL (2012). As technical manager, he is responsible for component procurement, troubleshooting and Electronics repair. His main area of responsibility is industrial electronics. In addition, he is responsible for the maintenance and upkeep of the IT infrastructure. Recently, he has also been in charge of the Blue&Me Repair .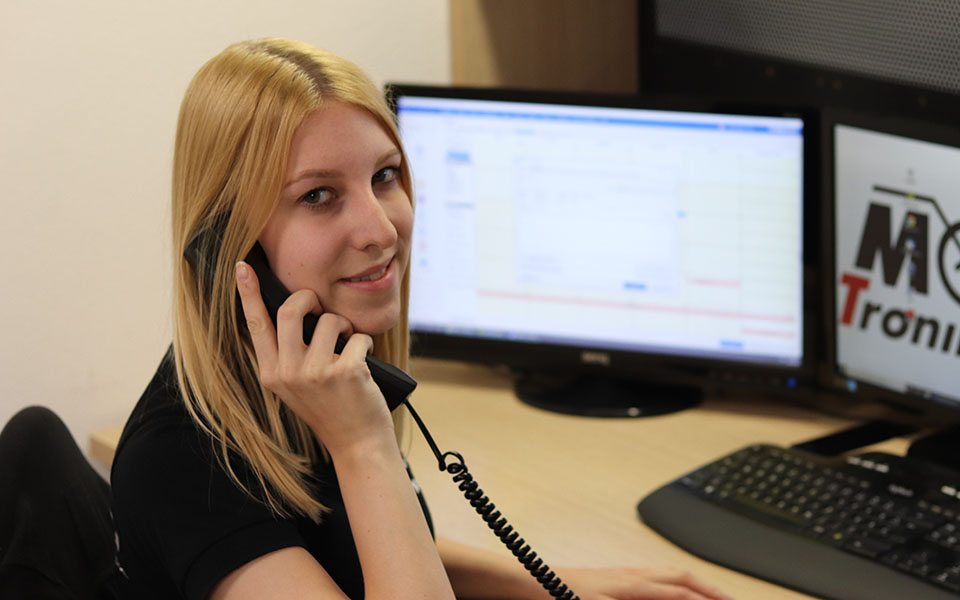 Marina
Marina has completed a HAK, which qualifies her to take on the following tasks: Invoicing, dispatch, scheduling, appointments and bookkeeping. She also answers your enquiries by phone, email or contact form.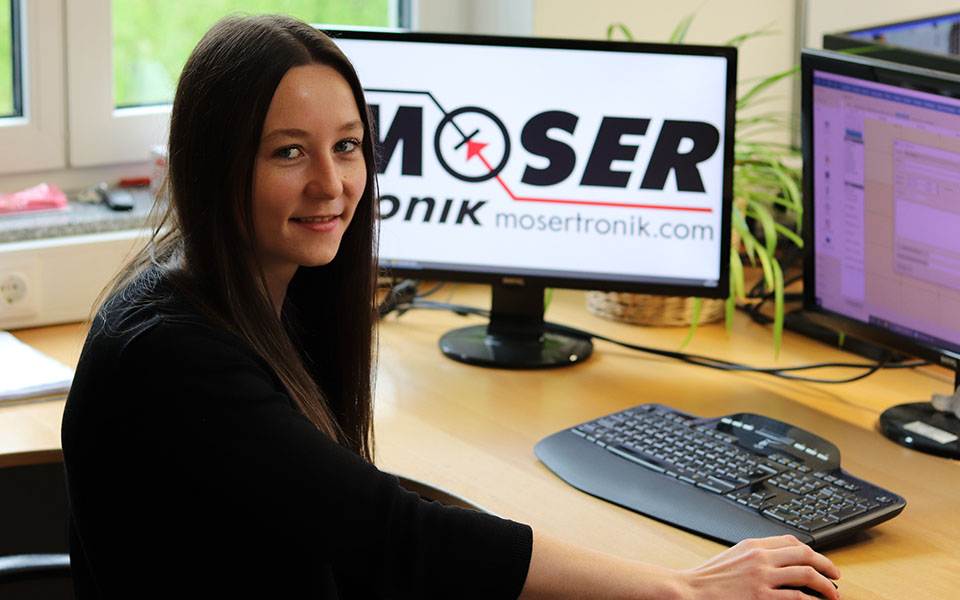 Magdalena
As a graduate of the HLW, Magdalena has the best prerequisites to take over invoicing, shipping, scheduling and appointments. She is also responsible for answering emails and telephone enquiries. She is happy to answer your enquiries.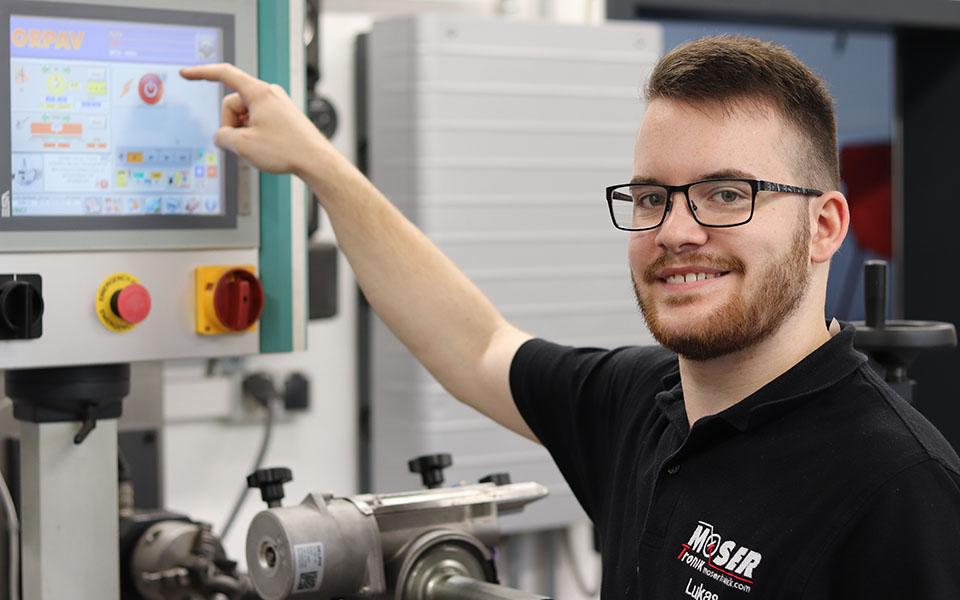 Luke
Lukas completed a technical college for mechatronics, which is why he skilfully supports the boss in the repair of old mechanical and electronic instrument clusters. He is also responsible for the ABS control unit repair, and for the Power steering repair.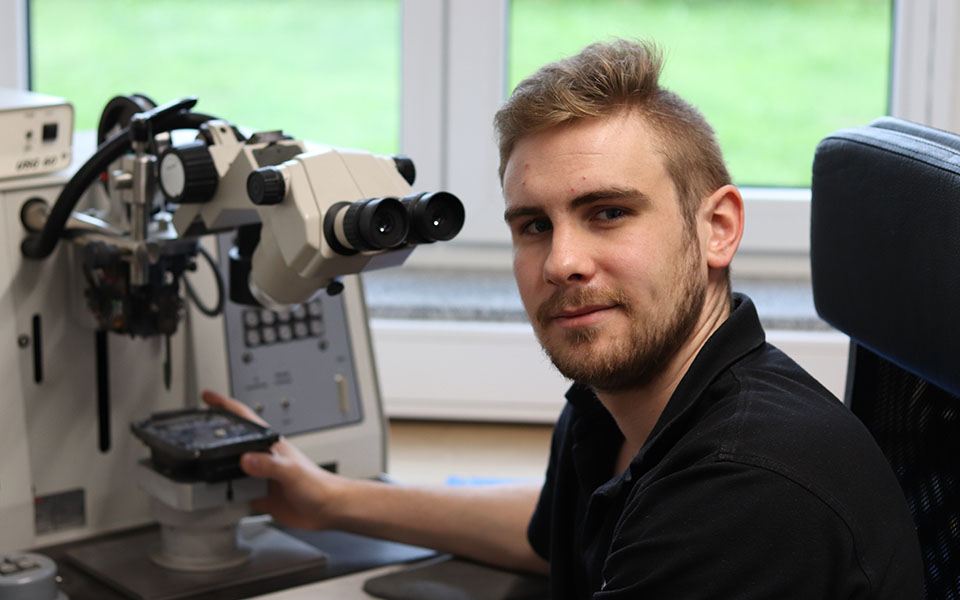 Markus
Markus also takes over the ABS repair, as well as the repair of navigation systems and radios. Also the professional Engine control unit repair resp. ECU repair is carried out by him. In addition, he is responsible for the repair of hybrid control units. As a graduate of an HTL for electronics, he is available to the employees with his technical background knowledge during troubleshooting.